Joining our operations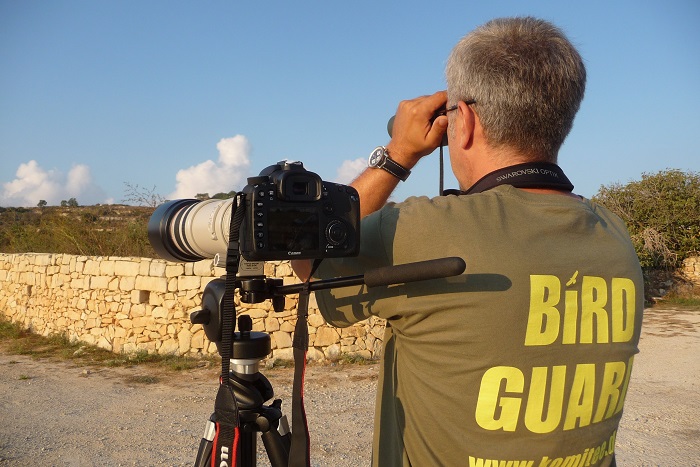 We are active throughout numerous bird poaching hot spots in and around the Mediterranean region. There, we search for traps and nets, help the authorities in their work against poaching and collect illegal trapping equipment.
Many of our actions are not without risk and require some experience in wildlife crime and investigative processes as we search for traps and nets. It is also important to communicate diplomatically with armed poachers and law enforcement officers. For these reasons only participants with a lot of practical experience can take part in some of our missions.
Volunteers with less experience are welcome to participate in our large migratory bird protection camp in northern Italy or on Malta. If you have other relevant experience or qualifications, you can also take part in one of the other activities as a newcomer.
Physical fitness
Having an good physical health is essential. In Italy, we walk in the mountains for an average daily distances of 15km. We walk off the beaten track, including steep slopes through the woods. Freedom from vertigo, sure-footedness and good orientation skills are therefore obligatory. Especially, the strain on the knees is very high.
On Malta, the terrain is less demanding, but one needs a good fitness for the long working days that usually start at 5 am and do not end before 10 pm. Night work is also possible.
On Cyprus, much of our work is conducted during the middle of the night. Team members must carefully and quietly patrol known trapping areas to seek out and confirm active trapping sites with limesticks or nets. The work can be strenuous and is not for the faint hearted.
Age of participants
Participants must be of legal age. There are no other restrictions - from students to pensioners, all ages are represented across our bird protection camps. However, our experience has shown that participants aged over 55 often struggle to meet the physical requirements for activities in Italy. In Cyprus and Malta, however, age is of less importance.
Further requirements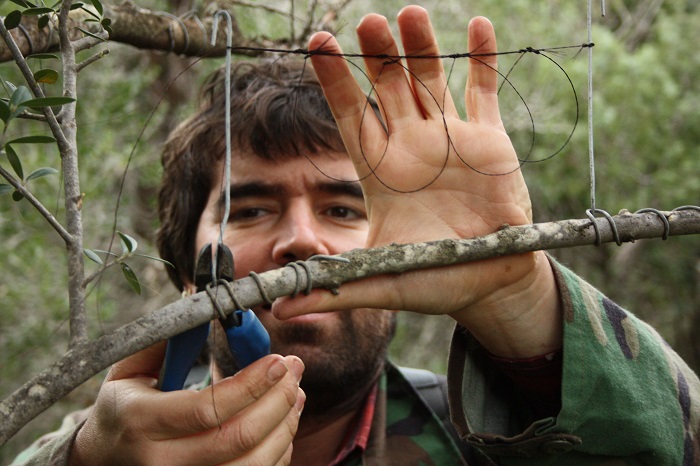 Language: You must be able to speak English. Knowledge of the national language in the country of operation is, of course, an advantage. Many of our volunteers are German, Italian and British.
Team work and tolerance: The ability to work in a team and tolerance are basic prerequisites. We are a represented by a diverse range of people - from animal rights activists to conservationists to responsible hunters. We do not need missionary fanatics.
Being easygoing: accommodation is generally in shared rooms. Sometimes, volunteers have barely any sleep and have to skip meals.
Bird identification: a basic knowledge of ornithology is important, as well as practical experience in nature conservation and animal welfare. For most of our missions, you must be able to identify all common European bird species.
Driving licence: A driving licence (car) is obligatory. It is also important to have experience and confidence with left-hand driving for Malta and Cyprus.
Cooperation with the police: We work closely and very successfully with the police. The police receive a list of all participants and their personal details.
Travel sickness: Some of our operations involve a lot of driving through curvy roads. Being free from travel sickness is an important prerequisite, for most of our camps.
Courage: Last but not least, you should have a great dose of courage. Even if serious incidents are very rare, poachers can react aggressively when they spot us. In the best case they just shout, however, there have been incidents involving physical assaults.
Reimbursement and expenses
The Committee Against Bird Slaughter (CABS) will cover or reimburse the following expenses:
the cost of arrival and departure
all costs for transport within the area of application
the cost of accommodation in simple bungalows with more beds or double rooms, some with small kitchens.
Travel to and from our continental operations in Italy, France and Spain can be done via train or own car, occasionally we also succeed in organising a ride between fellow volunteers. For long distance travel (such as travel from UK) or to island operations you can also arrive by plane. For the journey with private cars we refund the fuel costs and tolls on presentation of the appropriate receipts. Participants who are joining us for the first time are asked to organise their journey themselves and to advance the costs. A refund by Committee Against Bird Slaughter (CABS) is made following participation. All participants will pay for their own meals.
Volunteer application
If you feel that you meet the above requirements and would like to participate in one of our camps, you can apply here. Please understand that due to the limited number of places for "newcomers" we can only take the most suitable applicants.