Wild birds in the pet trade
With domestic finches everywhere in the Mediterranean area, bird traders can make a lot of money selling wild birds in the pet trade. Goldfinches, which not only look good, but are also good singers and can be cross bred with canaries, are particularly popular. But also linnets, siskins, hawfinches, brambling and green finches are popular cage birds. In many cities in southern Italy - especially in Naples and Palermo - more finches sing from the balconies of the old town streets than still breed in the surrounding forests and gardens.
Finches are relatively easy to breed with the appropriate expertise. With the appropriate documents and breeding rings these captive bred birds can be legitimately traded with ease. But the profit margins tempt criminal bird dealers and bird trappers to take the birds from the wild.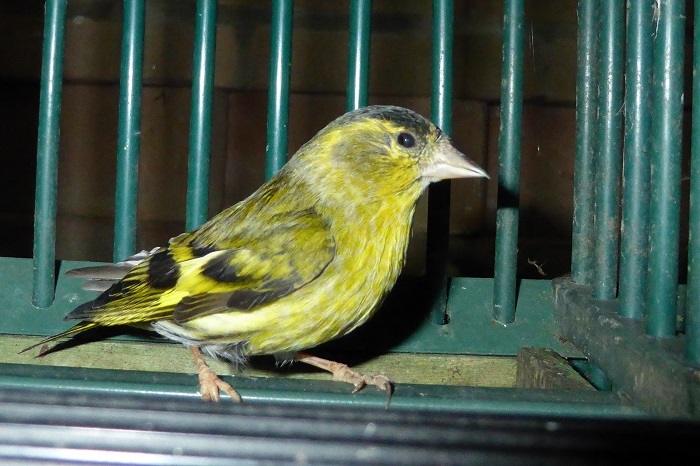 The core of finch trapping in Italy lies in the south. From Naples to the southern tip, bird trappers use nets and cage traps to catch the coveted birds. The birds are subsequently sold through personal contacts, small pet shops and large bird markets. The Ballaró market in Palermo, where thousands of wild birds change owners every year, is particularly notorious for this.
Some of the animals are exported abroad - especially to Malta. Customs officers regularly confiscate whole boatloads of goldfinches, linnets, siskins and other finches destined for the Mediterranean archipelago.
The Committee Against Bird Slaughter (CABS) works intensively against the finch trapping in southern Italy and investigates bird dealers. Numerous trappers and smugglers are convicted each year as a result of our evidence. In this way, we make the business with wild caught songbirds increasingly risky in an attempt to dry it out.