Successes in Spain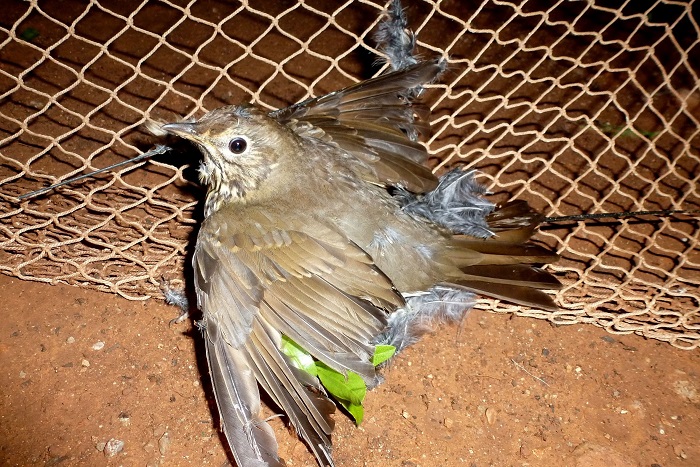 CABS started our work against bird trapping in Spain back in 2001. At first, we only supported the EU with our research and lobbying work against bird-trapping with limesticks. Since 2011, we have also been actively working on the Iberian Peninsula with our bird protection camps. Despite the relatively short time period our successes are remarkable:
The Committee Against Bird Slaughter supported our Spanish partner associations in 2001 with background information and lobbying work in their campaign against bird-trapping with limesticks. The EU Commission agreed that the operation of the trapping installtions does not comply with EU law - and the requirements for the derogation, and ruled that Spain must ban the "Parany" and "Baracas".
An attempt by the regional government of Valencia in 2010 to allow the "Parany" once again also fails with the help of CABS.
Our bird protection camps launched in 2011 have led to a 90% reduction in the number of active limestick trapping sites within a few years. In less than 10 years, more than 35,000 limesticks have been collected during our missions.
Since a CABS intervention in 2013, the police works seriously against the poaching with limesticks. A ban on night missions by police officers has been relaxed so that they can take more effective action against poachers who are mainly active in the dark.