21. 10. 2022
Half-time at our autumn bird protection camp in northern Italy.
21.10.2022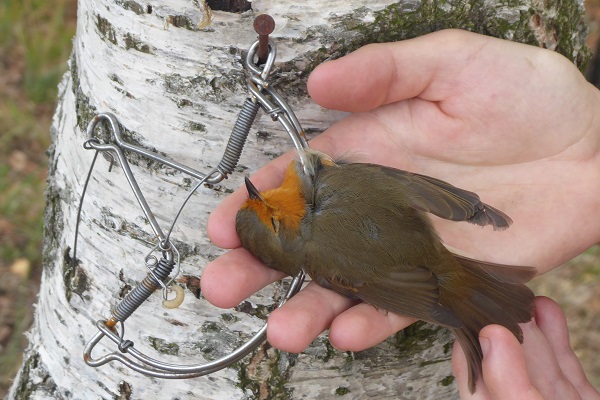 Our large bird protection camp has been running for a fortnight in Brescia in northern Italy. The 40 participants from Italy, Great Britain, Switzerland and Germany have now found two dozen active trapping sites for migrating songbirds in the mountains between Lake Garda and Lake Iseo, where the police were able to convict 19 poachers. 14 nets, 285 bow traps and 208 beating traps were seized, more than 200 live decoy birds - mainly skylarks - were recovered and some of them could already be released. The operation will end in mid-November.
Found out more about our bird protection camps in Brescia here.