15. 05. 2023
Spring anti-poaching operations in southern Italy now complete.
15.05.2023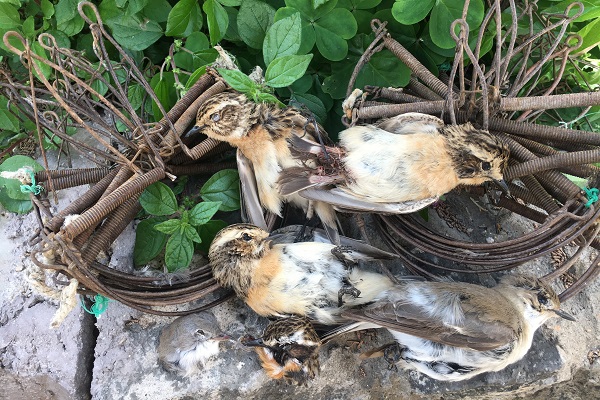 In recent weeks, four CABS teams have been active in the Mediterranean islands of Lazio and Ischia to catch bird trappers poaching returning songbirds. As a direct result of our field investigations, 9 people were convicted by the special units of the Italian police for bird trapping or illegal bird hunting. In the process, the officers confiscated 71 songbird traps, 1 set net, and 5 hunting weapons. One man has already been sentenced by a court to a suspended prison sentence and fined of 2300€ for weapons violations.
Find out more about our bird protection camps in Italy here.